Paper by Henrique Horta. As usual, each author is entitled to his/her opinion.
To commemorate Russia's invasion of Crimea, after the Sochi Winter Olympics in Russia, Vladimir Putin decides to invade the whole of Ukraine after the Beijing Winter Olympics. War is nothing new in Ukraine, after the country's invasion and annexation of Crimea by Russia in 2014, the Eastern part of Ukraine, the Donbass experienced a low intensity conflict ever since, making harder the lives of the Ukrainian citizens in the war's frontier.
The most recent invasion, and subsequent war, can be traced to late 2013/ early 2014, as Kyiv was the epicentre of a geopolitical/ ideological protest, the Euromaidan which ended with the ousting of the pro-Russian president Yanukovych. Euromaidan, which in Ukrainian can be translated to "Euro square", was the protest in which dozens of Ukrainians gave their lives to align their country with the European Union/ Brussels, instead of Russia.
For the average Ukrainian, the European Union and the values it allegedly defends (democracy, anti-corruption, freedom of expression) is high regarded as the means to a better life. As the people protested, and Yanukovych was ousted, the fate of country was sealed.
Ukraine, however, met the same fate of other former Soviet republics who haven't been fully incorporated into Western institutions: war and annexation or 'puppetization' of some of its territory into Russian only recognized republics, the same goes for Georgia that has 1/4 of its land occupied by pro-Russian separatist forces (Abkhasia and South Ossetia), or Transnistria, a strip of land of Moldova, near the border with Ukraine.
Russia claims that NATO is getting too close to its own borders and that it seeks some sort of buffer zone/ frontier area where it can keep a 'safety distance'. This course of action, of course that it creates anxiety on Russia's own neighbours who seek to maintain independence and territorial integrity.
For people who like to argue over this, the discussion ends up being a "chicken or egg" dilemma. People who take Russia's side say that Russia is being provoked by NATO while people who take Russia's neighbours side say that it's Russia's own aggressions that push these countries into NATO and the EU.
This most recent invasion was the best gift Putin could ever give to NATO: a purpose. No more "democracy spreading" or "nation building", no more out of area, out of business, the organization is returning to its origins.
In the beginning of it seems a new Cold War, a new iron curtain is being drafted, this time from the Baltic Sea in Estonia, all the way to the Black Sea, in Romania, with NATO now having direct borders with Russia.
No change in the EU-ropean scheme of things
As for the European Union, the support for Ukraine is now stronger than ever.
Support for Ukraine from the European Union is not anything new. Presented in 2008 by both Sweden and Poland in 2008 and launched in 2009, the Eastern Partnership, part of the EU's Neighbourhood policy, was the first steppingstone into getting Ukraine closer to the bloc. In 2014, after a tumultuous beginning of the year, with Crimea annexed by Russia and war in the Donbass, Ukraine, together with Moldova and Georgia, each sign association agreements with the European Union in that same year.
In my master thesis I presented in late 2019, little over 2 years ago about the prospects of an Ukrainian adhesion into the European Union, the conclusions I have reached was that the process of Ukraine's accession was still years away to go. The speeches made by officials at the time about enlargement of the bloc pointed to the Union's desire to start negotiations with the Western Balkans, and that the free trade association agreements were only kind of a 'halfway house', described as an example of the integration of a non-EEA (European Economic Area) member into the single market of the European Union.
That all started to change in the last weeks ever since the Russian invasion of Ukraine commenced.
Ever since the start of the latest Russian aggression on Ukraine, the EU quickly worked in order to instate new sanctions on the Russian economy, and for the first time ever since the history of the organization, it decided to provide military aid to another country, Ukraine.
Besides these measures, the European Commissioner Ursula Von Der Leyen on Monday, on the 28th of February, in an interview with Euronews also announced the closing of European air space for Russian aircraft and the banning of two Russian broadcasters, Russia Today and Sputnik News, deeming them as the 'propaganda machine for the Kremlin's war.'
In the middle of an economic and propaganda war between the EU and Russia, we can understand why the Union decided upon banning these two Russian state-owned channels, however, this latest banning also opens a pandora box for what the European Union claims to be its core values: freedom of expression and freedom of the press. No matter how dislikeable one may be towards Russian media, one of the EU's core values is being put into question, upon this decision.
EU direction response
In the same interview with Euronews, Von der Leyen starts by stating the support the EU has given to Ukraine so far:
"We know that every war comes at a cost and solidarity is huge with Ukraine. If you look at the refugees that are welcomed in the European Union, the financial support, now the military equipment support, all this, it shows there is a strong solidarity with Ukraine.
They share our values.
They defend our principles.
They are the ones who want to have a peaceful democracy.
And Russia is attacking that and therefore they deserve our full solidarity and they have it."
Notice the normative stance of the commissioner in these words. Von der Leyen states that because Ukraine defends the EU's values and principles, not only were they attacked by Russia as well as they deserve and have the full solidarity of the bloc. Von der Leyen in this sentence, is not only defending Ukrainian values but also the European Union's ones, projecting the bloc's norms into Ukraine.
When asked about if Ukraine should be given membership, the commissioner replied:
"We have a process with Ukraine that is, for example, integrating the Ukrainian market into the single market we do have. We have a very close cooperation on the energy grid, for example. So many topics where we work very closely together and indeed over time,
They belong to us, they are one of us and we want them in".
After stating the various ways of cooperation between Ukraine and the European Union, Von der Leyen finally stated: Ukraine belongs to them, they are one of them and they want them in. The Commissioner was quite careful with her wording, avoiding using the words accession, adhesion, and enlargement, albeit affirming that Ukraine belonged to the bloc and 'wanting them in', leaving hints that appear to support Ukraine's bid into the EU.
When asked if the EU was doing anything about this new wave of Ukrainian refugees, Von der Leyen replied:
"We've been preparing for weeks for different options, and of course there is a huge openness to welcome these refugees. We have contingency plans with different member states and of course, all of those member states who are not frontline states are also, of course, willing to take in refugees.
When confronted if Ursula would trigger the EU refugee protection law, she replied:
"Well this is a question that if it's needed of course we can any time do it. So we are very open to that and this will be something discussed with all member states."
The European Union cohesion is also being reshaped by this latest crisis, showing how far the European Union, especially the eastern member states are willing to go in order to provide assistance to Ukraine and the Ukrainian citizens in the face of this conflict. Eastern member states who were previously against taking Middle Eastern refugees are very flexible and receptive of taking in Ukrainian asylum seekers.
The opinion of the Bulgarian prime minister Kiril Petkov, which despite being a big taboo in Western Europe, it isn't in the East, is quite telling why they are flexible towards Ukrainians:
"These are not the refugees we are used to; these people are Europeans. These people are intelligent. They are educated people…. This is not the refugee wave we have been used to, people we were not sure about their identity, people with unclear pasts, who could have been even terrorists.
In other words, there is not a single European country now which is afraid of the current wave of refugees."
In short, the openness and receptibility of Ukrainian refugees by Eastern European states, and indeed the whole of the European Union is due to historical and cultural proximities and also trust in a community that is already well integrated and established all over Europe. Peers recognize each other.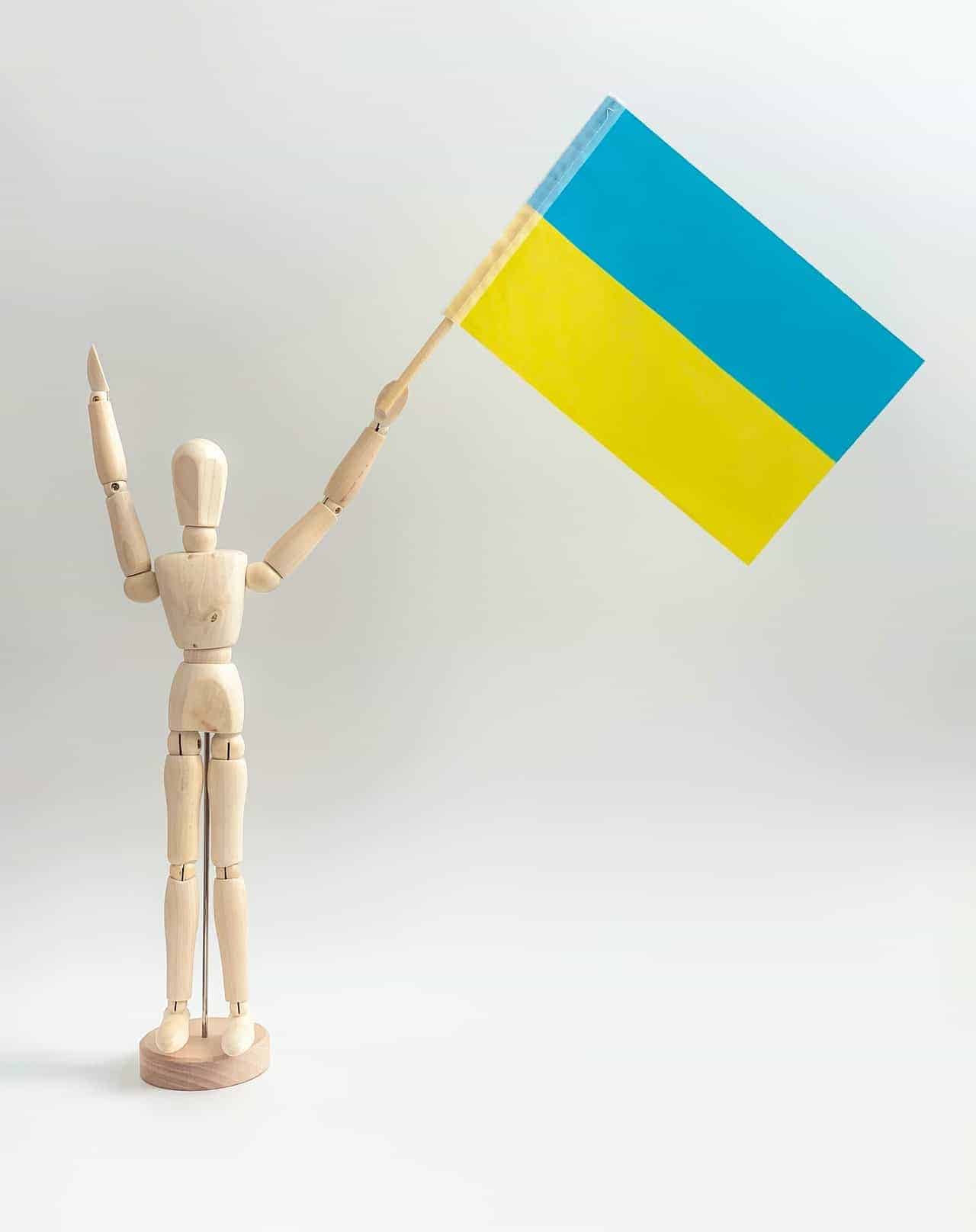 Towards an enlargement of Europe in Ukraine?
The commissioner also affirmed that this conflict will be a game changer for Europe:
"First of all, there is an unprecedented cooperation and standing together by all democracies that we see. Our American friends, the UK, Canada, joined by Japan, South Korea, just to name a few. Australia is also part of the group, so this shows we stand up together to defend democracy.
For the European Union, it's important that we defend our peace order, the rules based order and that we are very clear as a power, as a European Union, that we do not tolerate on European soil, the trampling on our values."
Ursula finishes this small interview with Euronews by saying that peace is always preferable to war and that the trust in Vladimir Putin is completely eroded, showing how deep this conflict cut into the relations between the EU and Russia.
The last quoted sentence, is quite telling. The commissioner reiterates first and foremost, the need for peace. One of the European Union's cornerstones is the understanding of different sides through mutual dialogue and the need for peace, with the bloc receiving the Nobel Peace prize in 2012, in recognition of over 60 years of peace, reconciliation and democracy. After the need for peace, comes the rule of law and the respect for its values, but the most telling of all, is the recognition of the European Union as a power to be reckoned with and that is able to set its own red lines, over the values and principles it defends.
"We are very clear as a power, as a European Union, that we do not tolerate on European soil, the trampling on our values."
The Russian invasion of Ukraine is proving to be a game-changer in the European Union. The Eastern European member states are now more receptive than ever towards [other European] refugees. Denmark is also to vote on Joining EU's Defence Policy in June this year, almost 30 years after Danes chose to opt out. Germany decides to freeze the certification of Nord Stream 2, despite the crunching energy prices, proving on how serious they are about Russian sanctions and defending Ukraine's territorial integrity. Nothing unites anything better than a common foe.
As for Ukraine. The war is still raging. President Zelensky already applied for membership, followed by Georgia and Moldova, the other two countries who signed free trade agreements with the EU. An overwhelming majority of European MPs also supported the idea of a non-binding resolution, demanding Ukraine receive candidate status in line with the EU treaties and a "merit-based" approach. This, however, is considering if Ukraine exists by this point. President Putin on Saturday hinted that:
"If they continue to do what they are doing[resisting], they are calling into question the future of Ukrainian statehood," he said. "And if this happens, it will be entirely on their conscience."
No one quite knows what will be outcome of this war and the geopolitical consequences that it will have globally, but the effects are already being felt Worldwide. Rising fuel and food prices, crunching energy prices, general inflation, 1 million Ukrainian refugees have already crossed into the EU's borders and these numbers are just for the first few weeks of the conflict, according to the latest estimates. One thing is certain: this conflict will shape Europe and the World's future in the years to come.
Bibliography
Amt, Auswärtiges. 'Anniversary of the 2012 Nobel Peace Prize for the EU: A Prize for Everyone in Europe'. Germany's Presidency of the Council of the European Union. Accessed 6 March 2022. https://www.eu2020.de/eu2020-en/news/article/nobel-prize-eu-2012/2425320.
Crowcroft, Orlando. 'MEPs Vote Overwhelmingly to Condemn Russia's Invasion of Ukraine'. euronews, 1 March 2022. https://www.euronews.com/my-europe/2022/03/01/meps-vote-overwhelmingly-to-condemn-russia-s-invasion-of-ukraine.
US News & World Report. 'Denmark to Boost Defence Spending and Phase Out Russian Gas'. Accessed 6 March 2022. //www.usnews.com/news/world/articles/2022-03-06/denmark-to-vote-on-joining-eus-defence-policy-this-year-danish-media.
The Princeton Encyclopedia of Self-Determination. 'Georgia: Abkhazia and South Ossetia'. Accessed 6 March 2022. https://pesd.princeton.edu/node/706.
POLITICO. 'Georgia, Moldova Follow Ukraine in Applying to Join EU', 3 March 2022. https://www.politico.eu/article/georgia-and-moldova-apply-for-eu-membership/.
Liboreiro, Jorge. 'Ukraine Is Pushing for EU Membership. But What Are the Real Chances?' euronews, 1 March 2022. https://www.euronews.com/my-europe/2022/03/01/ukraine-is-pushing-for-eu-membership-but-what-are-the-real-chances.
Marsh, Sarah, and Madeline Chambers. 'Germany Freezes Nord Stream 2 Gas Project as Ukraine Crisis Deepens'. Reuters, 22 February 2022, sec. Energy. https://www.reuters.com/business/energy/germanys-scholz-halts-nord-stream-2-certification-2022-02-22/.
Press ·, The Associated. 'Europe's Treatment of Ukrainian Refugees Is Starkly Different from What Syrians Experienced, Say Some | CBC News'. CBC, 1 March 2022. https://www.cbc.ca/news/world/europe-racism-ukraine-refugees-1.6367932.
POLITICO. 'Putin Threatens Ukraine's "Statehood," Says No-Fly Zone Would Be Read as Act of War', 6 March 2022. https://www.politico.eu/article/putin-threatens-ukraines-statehood-says-no-fly-zone-would-be-read-as-act-of-war/.
Socolovsky, Jerome, and Jonathan Franklin. 'A Million People Have Fled Ukraine as Russia Nears Takeover of Port City'. NPR, 3 March 2022, sec. Europe. https://www.npr.org/2022/03/02/1084100763/1-million-refugees-fled-ukraine.
European Commission – European Commission. 'Statement by President von Der Leyen on Ukraine'. Text. Accessed 6 March 2022. https://ec.europa.eu/commission/presscorner/detail/en/statement_22_1441.
Times, The Moscow. 'Ukrainians' Support for Joining NATO Hits Record High – Poll'. The Moscow Times, 18 February 2022. https://www.themoscowtimes.com/2022/02/18/ukrainians-support-for-joining-nato-hits-record-high-poll-a76442.
'Ukraine – The Crisis in Crimea and Eastern Ukraine | Britannica'. Accessed 6 March 2022. https://www.britannica.com/place/Ukraine/The-crisis-in-Crimea-and-eastern-Ukraine.
'Ukraine – The Maidan Protest Movement | Britannica'. Accessed 6 March 2022. https://www.britannica.com/place/Ukraine/The-Maidan-protest-movement.
euronews. 'Ukraine One of Us and We Want Them in EU, von Der Leyen Tells Euronews', 27 February 2022. https://www.euronews.com/2022/02/27/ukraine-is-one-of-us-and-we-want-them-in-eu-ursula-von-der-leyen-tells-euronews.