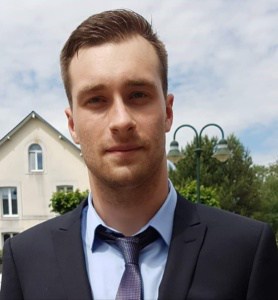 Gwendal Combot – Director of Operation and Big Data Expert

Gwendal Combot is a graduate of X, Université de Montréal and Paris Saclay. Specialist in Economic and Financial Big Data, he works on complementary mathematical analyses, as well as differential and integral calculations applied to economic issues. In this capacity, he does fundamental research at the Business School of the University of News South Wales (UNSW) . He currently works in a major French bank.
Due to his extensive knowledge of Russian and Lithuanian, he is required to supervise the review committees/work carried out by Blue Europe on the Baltic countries and Ukraine.
Pawel de la Bassetière –  Human Resource & Politics expert
A specialist in business cycles and entrepreneurial and participatory economics, Paweł de la Bassetière is an alumnus of the University of Poznan and the Poznań University of Economics and Business. His work brings him to exchange in Polish, English, French, Portuguese, Italian and Russian almost daily. He heads the Blue Europe expert committee on Poland.
Grzegorz Wiśniewski – EU policies
Grzegorz Wiśniewski has a doctorate in Economy from the Uniwersytet Jagielloński. He specializes in the effects of public policies in the primary and secondary sector. Grzegorz is above all a successful entrepreneur in events organisation.
He is in charge of the Observatory of Public Policies of the European Union.
Henrique Horta  – Ukraine & EU relations expert

Henrique Horta, graduated from Lisbon's ISCTE-IUL university with a masters in International Relations, the thesis focusing on Ukraine's accession to the EU.
With knowledge of demography, political science and history through his bachelors, Horta also knows Portuguese, Spanish, French and English, giving as well a more Atlanticist view of Central Europe. He is also starting to master German at a discrete level.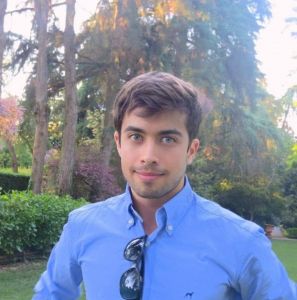 Christopher Cockshaw – Central Europe and PR Analyst
Christopher Cockshaw is a graduate of King's College (London) and Sciences Po (Paris) with experience in policy-making, digital innovation strategies and think tank research.
A specialist in public affairs advocacy and intra-EU relations, his work on the economic and diplomatic ties binding Central European countries with East and West is informed by a background in German regional power as well as further studies in corporate communication.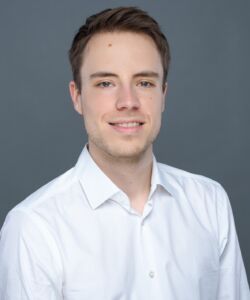 Manel Bernadó 
Manel Bernadó is a candidate to the Erasmus Mundus Joint Master Degree in International Law of Global Security, Peace and Development, a triple master from the University of Glasgow, IBEI, and Université Libre de Bruxelles. He has been awarded with an Erasmus Mundus full-ride scholarship by the European Commission. Graduated from Law and Global Governance at ESADE, he developed his knowledge on international relations and security by focusing his thesis on NATO's projection of deterrence on the CEE region.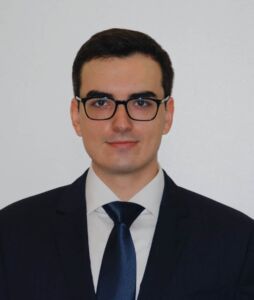 Corentin Parisot  
Corentin Parisot is a student at Sciences Po Rennes. After studying history, he specialized in Central Europe and its geopolitics. As a reservist in the French army, he is studying issues of defence and sovereignty in Central Europe, in particular the links uniting the West and the East in terms of military cooperation.
Paul Sapriel – Treasurer and VP
Paul Sapriel is a graduate of Ecole Polytechnique and HEC. He has experience in private equity funds and corporate finance consulting firms. He currently works in a corporate strategy consulting firm specializing in long-term growth. His clients are the C-level of major European and international groups, as well as managers of small, mid and large cap private equity firms. He is treasurer of the association and is in charge of relations with institutional investors.