A leader in continental Europe by the number of licensed e-money and payment institutions, Lithuania is ranked in the TOP10 of the Global Fintech Index. Lithuania has strengthened its position as one of the top ecosystems internationally for developing and rapidly scaling innovative fintech solutions by focusing on enhancing its business and regulatory environment. Lithuania has a business-friendly regulatory framework, with fast licensing processes and a large skill pool in software development, anti-money laundering and compliance, customer service, and operations.
FinTech, a contraction of Financial Technology, refers to small companies (start-ups and SMEs) that provide financial services through innovative solutions. The fields of application are varied: mobile payment, participatory financing (crowdfunding), savings management, insurance and credit, online financial advice, decision support through algorithms, etc.
2021 was a record year for the fintech sector in Lithuania: the number of employees and revenues smashed previously set records, and 265 fintech companies are already calling Lithuania home (FinTech in Lithuania '22 map by Rockit). An in-depth analysis is published with The Fintech Landscape in Lithuania 2021-2022.
When it comes to licensed businesses, Lithuania is first in the EU, with 147 licensed fintechs (payment institution, electronic money institution and special banking license holders). France ranks second with 90 licensed entities, followed by Germany with 86 and the Netherlands with 84.
Payments remain the principal function of Lithuanian fintechs (31%), but the industry is diversifying: 18% of firms work in financial software, 11% in lending, 10% in savings and investments, and 10% in digital banking.
"This is just the beginning: the Bank of Lithuania wants to tap into the country's potential for fintech capital market solutions, with a focus on the Crowdfunding, Wealthtech, and Green Finance sectors," Baiulien added.
The increase in the number of businesses is accompanied by an increase in income and personnel. This demonstrates that Lithuania attracts active financial startups with real-world value, not just for licensing purposes.
Increasing the labor market
In Lithuania, the fintech sector employed 5,900 people in 2021, a 48 percent rise from 2020.
"Fintech businesses have repeatedly demonstrated that Lithuania is a reliable business partner. The majority of international fintechs trust Lithuania with critical business functions such as compliance, customer onboarding and support, product development, business development, and sales because it has established core competencies in these areas "Gintar Baiulien, Head of Technology Team at Invest Lithuania, says Fintechs earned more than 500 million EUR in sales in 2021, thanks to established businesses expanding and newcomers selecting Lithuania. In comparison to 2020, this is a 25 percent increase.
As the fintech industry increases, so does the number of qualified individuals, and Lithuania has made significant success in recent years in strengthening the fintech workforce. As a result, there will be no scarcity of competent people who can contribute to a company's successful growth and attainment of its objectives.
Higher education institutions are prepared to get more active in their training as the demand for specialists develops. For example, in addition to their selected subjects, certain Lithuanian higher education institutions provide students with a specialized extra-curricular program to aid in the development of fintech competencies. Students from Applied Mathematics, Software Systems, Information Systems, Information Technologies, Economics, and Finance participate in the program.
Lithuania looking for quality not quantity
Lithuania established an AML Centre of Excellence in 2021 and ranks 9th globally among the lowest risk jurisdiction (AML Basel Index). More than 10,200 specialists are qualified to work in AML/CTF, compliance or risk management related fields, and 86% of the surveyed fintechs claim they hired specialists with such qualifications last year.
Fintechs have been popping up in Lithuania like mushrooms after a warm summer rain. But now the country – one of the biggest fintech hubs in Central and Eastern Europe – is pushing on the brake pedal.
Following a significant worldwide controversy involving a Lithuanian fintech, the central bank is enforcing stricter regulations. German authorities claim that UAB Finolita Unio, a fintech based in Vilnius, Lithuania's capital, was used to steal more than €100 million from Wirecard immediately before the German payments company went bankrupt in March 2020.
The Bank of Lithuania, under new broom Gediminas Simkus, stripped Finolita of its licence in June 2021, saying it had treated anti-money-laundering and counter-terrorist financing rules "irresponsibly", and had failed to assess the risks of its customers.
The scandal sparked international criticism of Lithuania's allegedly 'light touch' regulation, though the central bank pointed out that it had rejected more than 100 applications for a fintech licence in 2020.The central bank has previously tightened borrowing limits and established the public-private Centre of Excellence for Anti-Money Laundering in 2020, among other things. It claims that new fintech entrants must now achieve stricter quality criteria. In a letter to fintech executives, the bank outlined its expectations for electronic money and payment firms.
"The Bank of Lithuania will pay special attention to strengthening the compliance culture, i.e. how financial market participants comply with the requirements for money laundering and terrorist financing prevention, equity capital, client fund protection, and service quality, and seek greater personal responsibility of managers," says Simonas Krepsta, a member of the Bank of Lithuania's board of directors.
Between insourcing and outsourcing
Since 2016, Lithuania has been recruiting foreign companies, who benefit from a business-friendly legislative climate as well as a large talent pool, as it competes for the title of Europe's Fintech hub. There were many of internationally known Fintechs joining the local ecosystem in 2020. Mambu, a SaaS banking platform, Curve, one of the world's largest money transfer providers, Ria Financial, and automated loan provider Saldo Finance are among the most recent entrants. Rockit Vilnius, Lithuania's top FinTech and Sustainable Innovation hub, has mapped all the Fintechs in Lithuania in 2021.
A straightforward licensing process is one of the factors that attract Fintechs that see the EEA as a target market. Ranked number four in the Global Fintech Index Ranking, Lithuania is a leader in continental Europe when it comes to the number of electronic money and payment institutions. Over several years, the Bank of Lithuania has granted 5 special purpose bank bank licences, more than 110 electronic money and payment institution licences.
One of the causes that prompted UK-based corporations to establish licensed organizations in Lithuania was Brexit and its repercussions for financial institutions. Revolut, TransferGo, DiPocket, Curve Europe, and SumUp EU Payments are among the 23 UK-founded fintech companies approved in Lithuania, according to the Bank of Lithuania.
Because Lithuania is a tiny market with licenses provided by the Bank of Lithuania that are easily transferable within the EEA, more than 70% of Fintechs in the country regard the Nordics and Western Europe as their target markets, with 63 percent targeting Southern Europe. Paysera expanded into Spain and Albania in 2020, HeavyFinance began offering peer-to-peer lending to Bulgarian farmers, and Kevin. expanded into Poland, Portugal, and Finland.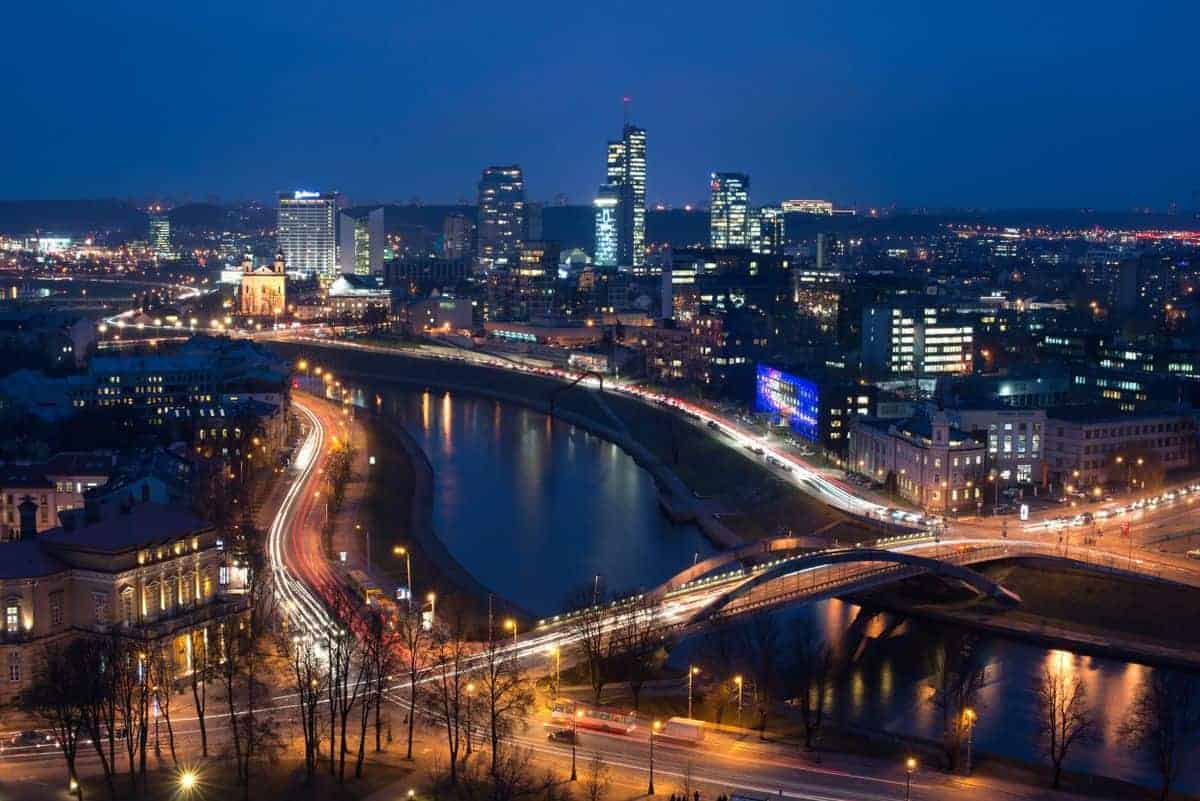 bibliography:
Cision PR Newswire, «  Fintech in Lithuania: resilient and focused on quality", Cision PR Newswire, 6 April 2022. https://www.prnewswire.com/news-releases/fintech-in-lithuania-resilient-and-focused-on-quality-301518711.html
Geoffrey Migiro, "What are the biggest industries in Lithuania ?", WorldAtlas, 24 May 2019. https://www.worldatlas.com/articles/what-are-the-biggest-industries-in-lithuania.html
Invest Lithuania, « The Fintech Landscape in Lithuania 2021-2022", Invest Lithuania, 2022. https://investlithuania.com/report/fintech-report-2021-2022/
Lietuvos Bankas, "Steady growth, big names and a focus on AML: Lithuanian Fintech in 2020", Lietuvos Bankas, 18 February 2021. https://www.lb.lt/en/news/steady-growth-big-names-and-a-focus-on-aml-lithuanian-fintech-in-2020
Linas Jegelevicius, "Lithuania looks for quality, not quantity in fintech", 26 January 2022. https://www.intellinews.com/lithuania-looks-for-quality-not-quantity-in-fintech-233032/
Povilas Ruzgaila, "Lithuanian FinTech Industry: An Undiscovered Rough Diamond", Finextra, 5 April 2022. https://www.finextra.com/blogposting/22096/lithuanian-fintech-industry-an-undiscovered-rough-diamond