Article proposed by Dacian Traianescu, young graduated from the University of Bucharest, in the Blue Europe 2021 Fall Contest. 
In recent years, the automotive industry has been one of the most profitable sectors of the Romanian economy. Although there are several notable domestic manufacturers, such as Automobile Dacia, Roman Brasov, and Igero, much of Romania's manufacturing industry is made up of foreign branch units. Branch plants primarily employ blue collar workers, with research and executive posts confined to other countries.
Romania has a small but expanding automotive cluster with a supplier and component manufacturer network. The majority of Romanian suppliers collaborate with foreign partners in joint ventures, with the Romanian side supplying production facilities, utilities, and engineering services, and the international vehicle manufacturers bringing their brand, worldwide know-how, and services. These joint ventures manufacture for both the domestic and international markets (for example, Renault-Dacia).
Romania has a greater potential for growth in the car manufacturing industry than other Central and Eastern European countries.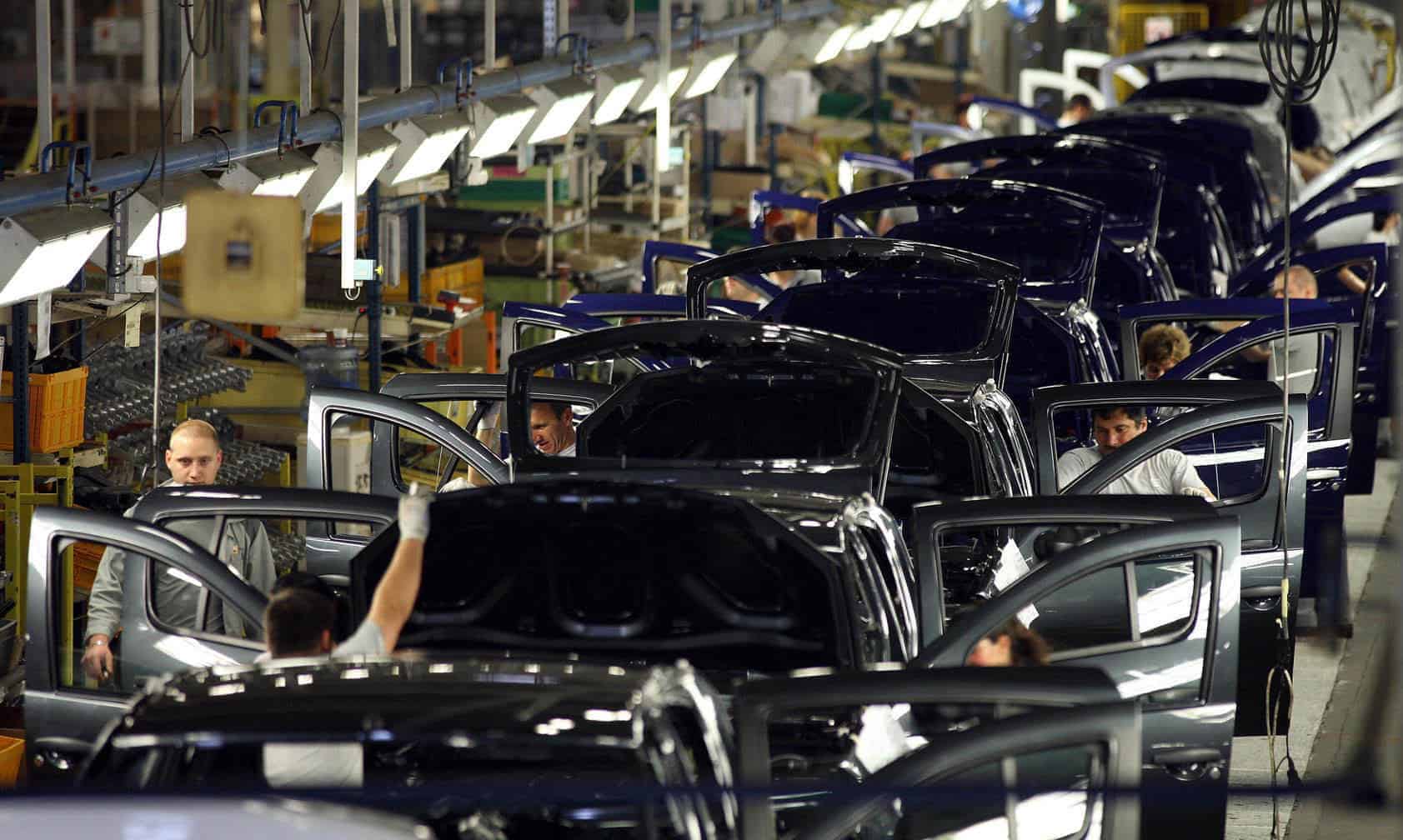 The Romanian automobile industry, which has more than 80 years of expertise, was valued at 30 billion EUR in 2019 and has been on the rise for years, contributing 14 percent to GDP and 26 percent to exports. The industry, which is home to two OEMs (Original Equipment Manufacturers – Renault Dacia and Ford) and benefits from international investments from firms like Daimler and Bosch, is one of Romania's most important economic engines. Automobiles, minivans, utility vehicles, buses, and trucks are all manufactured in Romania. In 2020, the total number of cars produced was 438.107. Pitesti, Craiova, and Brasov are among the cities where the industry is concentrated. More than 600 OEMs for automotive supplies opened plants in Romania, directed at the local producers as well as to export. On the demand side, the sales of new cars on the Romanian market also reached the highest level in more than ten years.
Renault and Ford, driving the Romanian Car production.
The strong local product range from Dacia and Ford, which includes new and enhanced models, is also a significant present and future possibility, as consumer preferences are evolving toward cars that provide good value for money, which both brands provide in Romania.
The French Renault Group spent EUR 1.5 billion in Dacia, which produces 350,000 automobiles per year, twelve years ago. There are now 13,823 employees working for the company. Approximately 91 percent of Dacia vehicles are shipped to 60 countries across four continents. Furthermore, Dacia produces sub-assemblies that are used in facilities in Morocco, Russia, Iran, India, Brazil, Colombia, and South Africa. Renault Dacia is one of South-Eastern Europe's most technologically advanced corporations. They operate in a unique fashion, covering the entire chain (design-engineering-testing-tooling-manufacturing-logistics-aftersales-sales-financing) through their four operation centers across the country.
Automobile Dacia was the most profitable firm in Romania for several years. Since 2017, the company has generated annual revenues of more than five billion euros. In addition, its brand value in 2021 was 1.1 billion euros. Renault Group will launch Dacia Spring, the Romanian brand's first fully electric car, in October 2020, while Ford Puma, the Craiova-built SUV, sold 42,000 units in Q3, placing third behind the Fiesta and Focus models. It was the first time a car made in Romania came close to matching the American automaker's two best-selling models in Europe.
In March 2008, Ford entered Romania and the purchase of a 72.4 percent ownership in Automobile Craiova, the only owner of Daewoo Automobile Romania, a car manufacturer and distributor. From 2009 to 2017, Ford Romania's automobile production fluctuated. However, from 2018, the automaker has produced a minimum of 140 thousand vehicles per year, with a peak of approximately 180 thousand automobiles in 2020.
In Romania, the automaker employs around 6,000 people and produces the Puma and EcoSport models, as well as the EcoBoost 1.0 liter engine. The carmaker, which produced 1 million vehicles at the former Daewoo plant, reaffirmed its promise to invest $300 million in Romania to develop a new light commercial vehicle starting in 2023, with a completely electric version following a year later.
Second-Hand Cars More Trendy than new ones ?
Romania appears to be a haven for used automobiles, as the country set a new record for re-registrations last year: 655,000 used cars changed hands within the country in 2021, with March being the best month.
In addition to these vehicles, Romania received 395,000 SH vehicles from other countries.
Domestic SH car transactions totaled 655,804 units, up more than 100,000 from 2021 and more than 150 percent from 2016. According to data from the Association of Car Producers and Importers (APIA), new car sales decreased last year compared to 2020, while second-hand car sales soared. In terms of SH car brands registered in Romania last year, Volkswagen came in first (98,097 units), accounting for 83 percent of all automobiles sold in Romania in the previous year. Audi is second (38,514 vehicles), BMW is third (38,481 units), Ford is fourth (27,433 units), and Opel is fifth (25,684 units).
Dacia is the most popular new car brand, with 34,778 units delivered in 2021. Hyundai is in second place with 9,532 units, Toyota is in third place with 8,942 units, Ford is in fourth place with 8,195 units, and Renault is in fifth place with 8,125 units.
According to a market analysis, 90% of the total number of used automobiles sold in Romania were purchased on the basis of trust, namely the information provided by the seller. Only about 10% of them had their background checked. The online automotive history verification platform autoDNA.ro has been operating as a franchise in Romania since 2015, has its headquarters in Poland. With information from insurance companies or associations, operational leasing businesses, national vehicle registries, independent auto assessors, and ads, data about the history of used cars is obtained and updated on a continuous basis. Its goal is to provide as thorough and transparent a history of the car as possible. The portal also offers reports on cars that have been registered in Europe, regardless of their manufacture year, brand, or model, for a fee.
A unstable economic environment.
Romania, unlike its more developed European peers, has a severe infrastructural deficit compounded by a lack of legal consistency. "Despite the fact that it will be difficult to keep the Romanian automotive industry on a sustainable, competitive level, developing new technologies for future mobility systems – in terms of both engineering and manufacturing – such as electric vehicles, plug-in hybrids, fuel cells, or autonomous driving systems might just be the answer and the opportunity," says Mihai Boldijar, general director of Robert Bosch and representative of the Bosch Group in Romania.
Currently, suppliers of subassemblies have come to cover 89% of the total workforce engaged in this sector, compared to 49.5% in the European average and 32% in Germany.
,,Even if we produce many sub-assemblies, we have missed, at least so far, the chance to attract international manufacturers for electric batteries, a vital component of electric cars. Romania practically does not exist on this map, in which Sweden, Germany, Austria, France, Great Britain and even Hungary have invested significantly", say experts
The global crisis of electronic components is deepening in the local automotive sector, with Dacia and Ford producing in September 2021 only half of what would have been produced in a normal month – with just over 29,000 cars, according to ACAROM data – being strongly influenced by the flow of components.
Currently, the automotive industry is significantly impacted by a shortage of electronic components because of the COVID-19 crisis. Supply disruption and significant delays in the delivery of new cars have been detrimental to sales, and the lack of availability at showrooms forces many consumers to look for used cars or simply delay their purchase. Under normal circumstances, consumers can expect to wait many months for a new Maserati, but now they face the same delay for regular models.
Electrics cars: a significant change in Europe
The competitive advantages of the industry car in Romania can be briefly summarized in:
Modern cars and engines are available.
Microelectronics, Mechatronics, Digitalization, Vehicle and Component Testing and Validation R&D and Innovation
Human resources
Collaboration with the academic community
Low energy costs and a competitive tax scheme
Industrial and technology park facilities
State aid and EU monies are both available for funding.
However, the Romanian industry's current competitive advantages may become obsolete in the next ten years as the automobile industry undergoes a "industrial revolution."
The epidemic has expedited plans for corporations in the automotive industry to move toward robotization, digitalization, electric propulsion, and green energy. To stay competitive on the market, Romanian enterprises must immediately modernize their manufacturing, both in the domain of automobile production and subassemblies, but especially to gain a place in the world of vehicles that contain a new type of added value, and even new business models.
According to a McKinsey & Company analysis, the European Union's ambitious goals to eradicate much of the car's carbon dioxide emissions from metropolitan areas by 2035 are also fueling the genuine revolution in the car business.
Hundreds of electric models have already been released by major automobile manufacturers, including Volkswagen, Ford, Volvo, GM, and others, and the market is expected to increase dramatically by 2022. Aside from the obstacles faced by batteries, manufacturing an electric automobile is faster, less polluting, and even more profitable for manufacturers, thanks to fewer components and an automated manufacturing process. Robots have replaced workers in the great majority of manufacturing procedures in new vehicle plants, such as Tesla's.
The technological shock will be huge for Romania's car sector, which is still concentrated on basic work. According to the Frames & FACTORY 4.0 analysis, demand for cars with internal combustion engines is expected to decline rapidly in Europe over the next 5-10 years, and this will have a significant impact on Romanian manufacturers, with direct consequences including a loss of tens of thousands of jobs.
The good news for Romania is that we have a lot of manufacturers, such as Continental, who will be unaffected by the industry's changes, because electric cars require tires, body parts, lighting, and safety equipment as well ( airbags, seat belts, etc.).
Furthermore, electric automobiles require more electrical wiring, and Romania is one of Europe's leading players in this industry.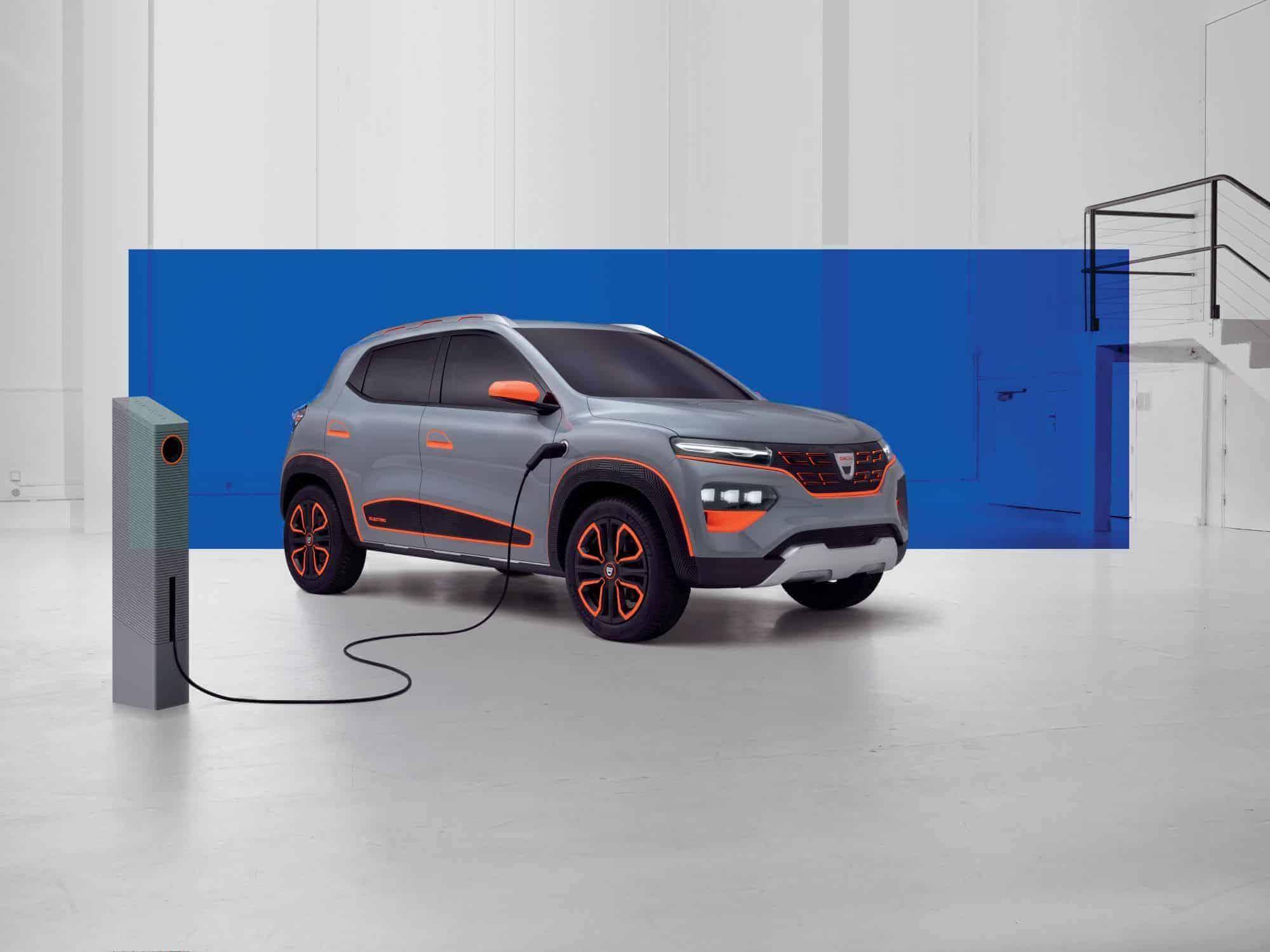 Bibliography:
Anca Alexe, «90 pct of second hand cars in Romania, bought based on trust, not actual data about the vehicle", Business Review, 8 January 2018. https://business-review.eu/news/90-pct-of-second-hand-cars-in-romania-bought-based-on-trust-not-actual-data-about-the-vehicle-155543)
Emanuela Cristescu, « The automotive industry in Romania", SMMT, 2 August 2021. https://www.smmt.co.uk/2021/08/the-automotive-industry-in-romania/
Mihai-Alexandru Cristea, « Romania's automotive market braces for paradigm shift », Business Review, 13 November 2020. https://business-review.eu/business/auto/romanias-automotive-market-braces-for-paradigm-shift-214785
Romania Journal, « Over 650,000 Second Hand Cars Traded in Romania in 2021", Romania Journal, 3 January 2022. https://www.romaniajournal.ro/business/over-650000-second-hand-cars-traded-in-romania-in-2021/
Romania Insider, « The automotive industry at the tipping-point: sustainable, intelligent, and user-centric mobility at a cost", Romania Insider, 4 November 2021. https://www.romania-insider.com/press-release-automotive-industry-at-tipping-point-sustainable-intelligent-user-centric-mobility-at-a-cost
Redactia, « ANALYSIS The Romanian car industry and the impact of electric cars. Romania needs a strategy for electromobility, autonomous driving and digital transformation», Economedia.ro, 22 April 2021. https://economedia.ro/analysis-the-romanian-car-industry-and-the-impact-of-electric-cars-romania-needs-a-strategy-for-electromobility-autonomous-driving-and-digital-transformation.html#.Ynw19tPMJQI
Statista Research Department, "Automotive industry in Romania – statistics & facts", Statista, 1 February 2022. https://www.statista.com/topics/8181/automotive-industry-in-romania/#topicHeader__wrapper