The Budapest-Belgrade railway is being modernized in order to increase Hungary-Serbia communication. The project will result in a 350-kilometer double-track electrified high-speed railway network, as well as improved passenger services. By 2025, the full project should be done.
Some of the route's line speeds are currently as low as 60 kilometers per hour (km/h). The high-speed trains, which are part of a $370.4 million contract awarded to China Civil Engineering and China Railway, would be able to run at speeds of up to 200 km/h once fully operational.
At the summit of the '16+1 initiative' in Belgrade in December 2014, China, Hungary, and Serbia agreed to build the Belgrade-Budapest high-speed railway project.
The '16+1′ group, which consists of 16 Central and Eastern European (CEE) countries and China, aims to improve economic, cultural, and infrastructure cooperation between the countries.
Along the route, the project entails the construction of new tracks as well as the reconstruction of existing ones. Around 166 kilometers of the railway will be in Hungary, with the remaining 184 kilometers in Serbia. Between the capitals of Serbia and Hungary, the dual-purpose railway will convey passengers and freight.
"The railway will strengthen the interconnection between Hungary and Serbia while also expanding economic and trade cooperation and exchanges between the two countries," Cui Hongjian, director of the China Institute of International Studies' Department of European Studies, told the Global Times on Tuesday.
The Belgrade-Budapest railway project is also a successful model of transnational cooperation, as it involves enterprises from a variety of nations.
Aside from Chinese firms, Russian firms were involved in the railway's construction. According to the Xinhua News Agency, German businesses installed monitoring equipment, while the trains were built in Switzerland.
"This will bring Serbs and Hungarians even closer together, as Budapest will be accessible in two to two and a half hours. What kind of connection that will be is incredible. I'm happy; we've made history "Serbia's President made a point.
"It's incredible that we'll be in Novi Sad in half an hour," Vui continued.
Prime Minister Ana Brnabic expressed her delight, saying that it simply goes to show how different Serbia is today.
"I can only image how much it will improve the quality of life for a Belgrade student to be able to attend classes in Novi Sad." Prime Minister Ana Brnabic emphasized, "This is new Serbia."
Orbán pointed out that the two countries and capital cities are now connected, making life easier for Serbs and Hungarians alike. He also stated that the two countries' friendship has never been stronger than it is now.
"The fact that we were physically apart from each other was the greatest challenge. We are currently constructing a link between the north and the south. Your president and I have put forth a lot of effort to bring Serbs and Hungarians closer together "Viktor Orbán stated the following.
We have connected countries east-west for the past 70 years, but we have forgotten how vital it is to connect territories. It took many hours to get from Belgrade to Budapest, which is not typical in the twenty-first century
We are in the midst of a major upheaval and crisis, and we recognize the importance of the railway to the country "Serbia's President stated. "It is the safest and most straightforward kind of ground transportation. If we keep going, the entire country of Serbia will be connected by the most sophisticated railway system.
According to some estimates, upgrading the existing track to allow freight trains to run smoothly would be significantly less expensive, and some portions could be upgraded to allow faster passenger trains to overtake. Freight traffic, according to rail experts and sources close to the Hungarian government, will be critical for this line.
Serbia intends to construct a high-speed railway network that will run from the country's southern border with North Macedonia to its northern border with Hungary.
"Right after this is completed, we'll begin work on the Novi Sad to Subotica segment, which will be completed by 2024," Serbian President Aleksandar Vucic said. "Hungary's 153-kilometer section should be completed around the same time. After that, we'll have a Belgrade-Budapest railway, which will take two hours and 45 minutes to cross."
Serbia is the Balkans' infrastructure leader, with hundreds of kilometers of new motorways, railways, and airports under construction.
Pros and cons for this project
The Budapest-Belgrade railway will be renewed by 2025, and the line connecting Subotica and Szeged in southern Hungary will be operational by the end of this year, he said, adding that the Budapest-Belgrade line's importance would increase in light of the Ukraine conflict because "goods from Greek ports could reach Western Europe via that route."
Chinese goods will be able to travel more rapidly between Greek ports and Western Europe as a result of the upgrade. As a result of the project, Hungary is expected to become a regional logistics hub.
From a Hungarian standpoint, the anticipated rise in freight movement from the Serbian city of Subotica to the border is intriguing. The Serbs expect a surge of 710 thousand tonnes by 2025, and more than a million tonnes by 2040, thanks to the railway renovation.
The head of a Serbian consulting firm, which is also assisting the Serbian government on this project, was harsh. "It's absolutely helpful for Serbia," said the expert, who sought anonymity during a background briefing in Belgrade. "But the question is what would happen if this money was invested in the rest of the network to boost speed?" The region has spent €2.2 billion on rail projects over the last ten years, with average network speeds remaining at 50 km/h. He went on to say, "There has been no influence."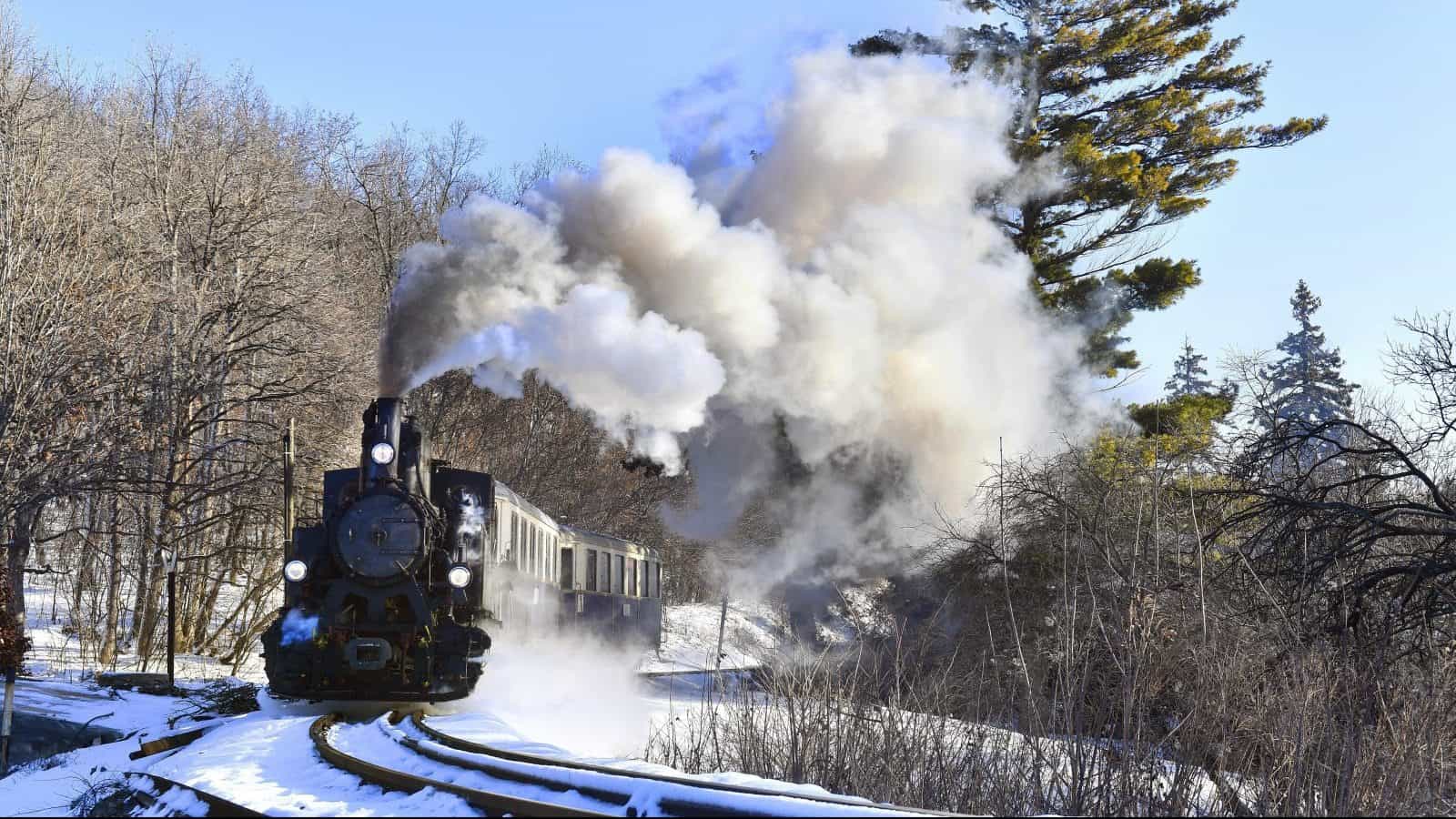 China's implication in the Balkans
According to a news release on the website of China's Embassy in Serbia, the functioning of a part of the Belgrade-Budapest railway is a showpiece project within China's proposed Belt and Road Initiative (BRI).
The entire high-speed railway from Belgrade to the Hungarian border was funded by the Sino-Serbian collaboration.
In 2020, the Hungarian government received a $2.1 billion loan from China, representing around 85 percent of the investment required for the project's Hungary segment.
Serbia also secured a $297 million loan from China's Export-Import Bank. The 184-kilometer Serbian segment will cost almost $2 billion in total. The governments of Serbia and Hungary will make the last investments in the project to complete their respective parts.
According to the statement, the Belgrade-Novi Sad segment is made up of two portions, one of which was built under engineering, procurement, and construction contracts by China Communications Construction and China Railway International.
The communication and signaling engineering in this part was also built by Chinese enterprises.
The railway, which is a major BRI project, demonstrates the initiative's unbroken growth despite challenges like as the COVID-19 pandemic and geopolitical concerns.
China's trade with nations along the BRI route soared to an eight-year high of 11.6 trillion yuan ($1.82 trillion) in 2021, accounting for nearly one-third of China's total trade, according to data from the Ministry of Commerce.
"I am very delighted because of the extremely successful relationship we have with the People's Republic of China, and we are always grateful to our friend Xi Jinping for everything that he has done for Serbia, and because the Chinese firms are very reliable partners of our country," Vucic added.
It started in 2009; the financial crisis that hit the world a year earlier was storming through the Balkans, and the region was scraping the bottom of the barrel to make ends meet. Enter China. Greece opened its door through the Port of Piraeus, while Serbia declared China the 'fourth pillar' of its foreign policy. Balkan countries needed money, and China needed a friendly corridor from the Mediterranean to Europe. It was the beginning of a beautiful friendship. But it came at a price.
More than a decade later, by BIRN's own count, the region hosts 135 projects worth at least 32 billion euros, that are in one way, or another linked to China. The interactive map 'China in the Balkans' is a result of BIRN's research into the various types of cooperation between Beijing and countries in the region.
China is taking over metallurgy, mining, energy, and transport, with most of these projects accompanied by allegations of corruption, exploitation and environmental harm.
While most Eastern European countries are most interested in growing their exports to China, Beijing's interest with this group has been focused on building infrastructure.
Chinese investment targets transport, energy, and telecommunications, supporting China's ambitions to extend its reach to faraway markets and, more important, to gain significant levers in a contested region.
Between 2012 and 2021, China's companies have invested or allocated more than 2 billion euros in just 16 projects in Serbia, and the Chinese Export-Import Bank has granted loans for projects worth at least 5.7 billion euros.
A meaningful relationship
Prime Minister Brunabiv said today (5 July 2021) during a meeting with Speaker of the National Assembly of Hungary Laszlo Kever that bilateral relations, notably political links, are the best in history, and that Hungary is Serbia's third most important economic partner.
Brnabic expressed her gratitude to Hungary for its daily and consistent support for Serbia at the highest political level in the European integration process, as well as for sticking to her position on the necessity of EU enlargement despite all obstacles, because, as she stressed, full EU membership is the best option for our country.
Regional ties, according to the Prime Minister, are vitally crucial.
According to Kever, Hunagary considers Serbia to be its most important economic partner in the Western Balkans, and that mutual friendship is more than a sentiment, but an opportunity and a method of strategically assisting the two countries.
Hungary and Serbia "decided to rebuild Central Europe," Hungarian Prime Minister Viktor Orban announced after a joint government session with Serbia in Budapest on Wednesday (8 September 2021). Ana Brnabic, the Serbian prime minister, and Viktor Orban, the Hungarian prime minister, signed an agreement on cordial ties and strategic partnership.
A protocol and methodology for mixed patrols along their shared border were signed in Budapest, as well as a memorandum of understanding on cooperation between young farmers, a memorandum of cooperation between Hungary's Ministry of Innovation and Technology and Serbia's Interior Ministry, a memorandum of cooperation on the development of the Belgrade-Budapest fast passenger ship project, and a memorandum of understanding on cooperation between young farmers.
Minister Selakovi noted Serbia's and Hungary's good economic and trade cooperation, which totaled 1.290 billion euros the previous year and 839.7 million euros in the first two months of this year, putting Hungary in second place as Serbia's foreign trading partner.
Bibliography :
Aljosa Milenkovic, "China's expertise and finance launches Serbia's first high-speed railway", CGTN, 17 March 2022. https://newseu.cgtn.com/news/2022-03-17/Serbia-s-first-high-speed-railway-opens-thanks-to-Chinese-finance-18qyt9j1UgU/index.html
Ana Curic and Attila Kalman, "From Budapest to Belgrade: a railway line increases Chinese influence in the Balkans", Investigate Europe, 28 December 2021. https://www.investigate-europe.eu/en/2021/from-budapest-to-belgrade-a-railway-line-increases-chinese-influence-in-the-balkans/
Antonia Colibasanu, « Hungary, Poland, Serbia : China's backdoors to Europe", Euractiv, 1 September 2021. https://www.euractiv.com/section/china/opinion/hungary-poland-serbia-chinas-backdoors-to-europe/
Bojan Stojkovski, Ivana Jeremic, Samir Kajosevic, Ivana Nikolic, Ivan Angelovski, Fatjona Mejdini and Irvin Pekmez, « China in the Balkans: Controversy and Cost", Balkan insight, 15 December 2021. https://balkaninsight.com/2021/12/15/china-in-the-balkans-controversy-and-cost/
B92, "Vučić: "This will bring Serbs and Hungarians closer, Budapest in two and a half hour"", b92, 19 March 2022. https://www.b92.net/eng/news/business.php?yyyy=2022&mm=03&dd=19&nav_id=113320
DHN 2021, "Minister: the Budapest-Belgrade railway will habe been renewed by 2025!", Daily news Hungary, 26 April 2022. https://dailynewshungary.com/minister-the-budapest-belgrade-railway-will-have-been-renewed-by-2025/
Global Times, "Officials inaugurate section of Belgrade-Budapest railway, a flagship BRI project", Global Times, 20 March 2022. https://www.globaltimes.cn/page/202203/1255355.shtml
Milica Stojanovic, "Serbia, Hungary will 'rebuild, protect, Central Europe', Orban says", BalkanInsight, 8 September 2021. https://balkaninsight.com/2021/09/08/serbia-hungary-will-rebuild-protect-central-europe-orban-says/
Railway Technology, " Belgrade-Budapest Railway Project, Europe", Railway Technology, 6 April 2022. https://www.railway-technology.com/projects/belgrade-budapest-railway-project-europe/
Republic of Serbia ministry of foreign affairs, "True friendship and concrete results of cooperation between Serbia and Hungary", Republic of Serbia ministry of foreign affairs, 6 April 2022. https://www.mfa.gov.rs/en/press-service/statements/true-friendship-and-concrete-results-cooperation-between-serbia-and-hungary
The Government of the republic of Serbia, "Bilateral realtions between Serbia, Hungary best in history", The Government of the republic of Serbia, 5 July 2021. https://www.srbija.gov.rs/vest/en/175383/bilateral-relations-between-serbia-hungary-best-in-history.php